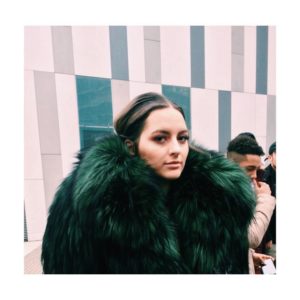 Marti Stone – rapper, producer, songwriter – known as one of the most important Italian female rappers.
She's currently working on her new album.
Marti Stone is the champion of multilingualism in Italian hip-hop. She uses rhymes in English, French, Spanish, Italian and occasionally even dialect within her tracks: she rhymes with every resource at her disposal, often rhyming words between languages.
(Isbella Maria Livorni – Senior Thesis – Columbia University of New York)
Her solo carreer officially started in 2014 when her first studio album was released by one of the most relevant Italian Hip-Hop indie labels. Before that, she was in a duo called Stoned Monkeys, formed by her and a producer who worked with her for 5 years, releasing 2 street albums and many singles online.
She became known in the underground scene, mainstream press and national TV put her among the best upcoming under 21 rappers of 2013.